Tests on Rails¶
Features¶
Main features of Tests on Rails:
Tests edition with wiki syntax edition style.
User with login to protect the application access with several roles.
Exam generation to print or to be run by candidates via web. The results will be stored to be used by the examiners.
Questions can be categorized.
Every question has details:

Author.
Creation and update dates.
Statistics about the answers on exams.

The application has a settings view to customize it.
Screenshots¶
Questions¶
Editing a question with wiki syntax: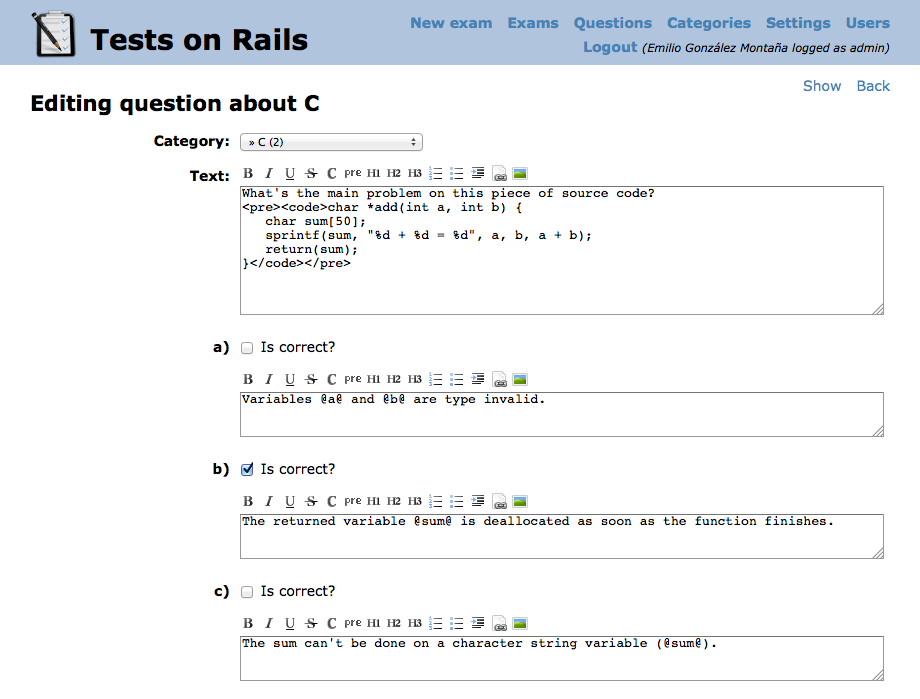 Question is shown with colors and code style, with several details on the right:
Questions can be categorized: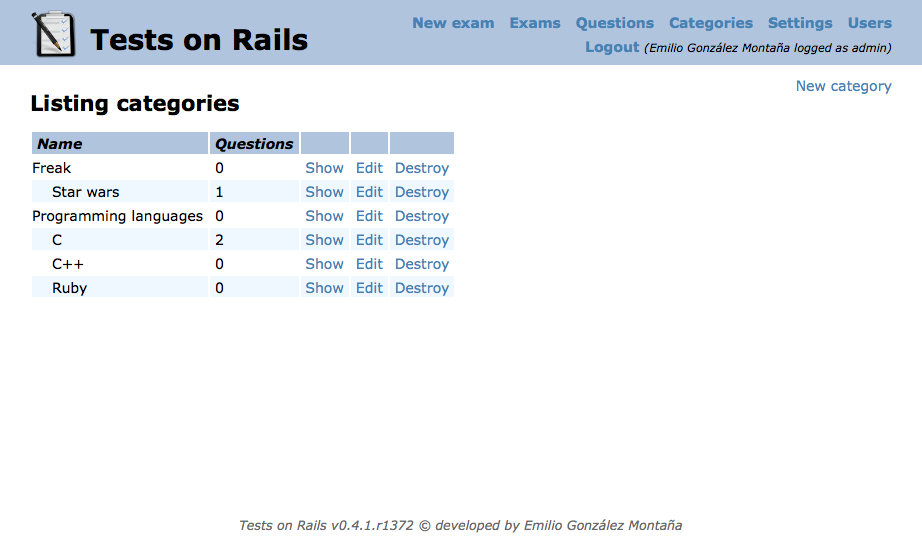 Exams¶
Exam generation: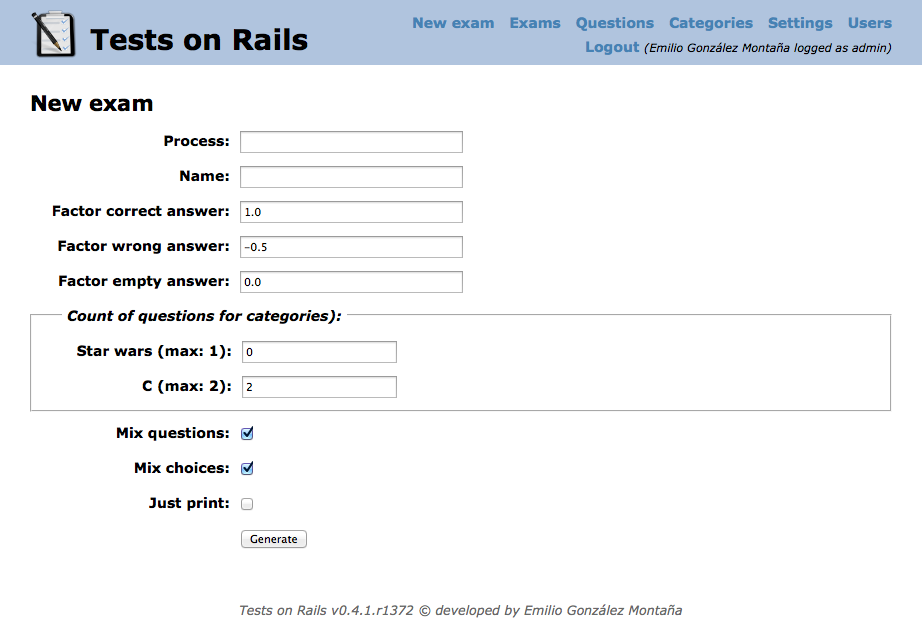 An exam is a list of questions, with navigation along the questions: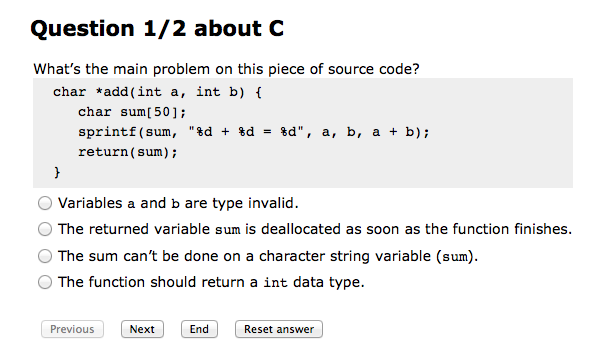 Users and security¶
The application is protected by a login system: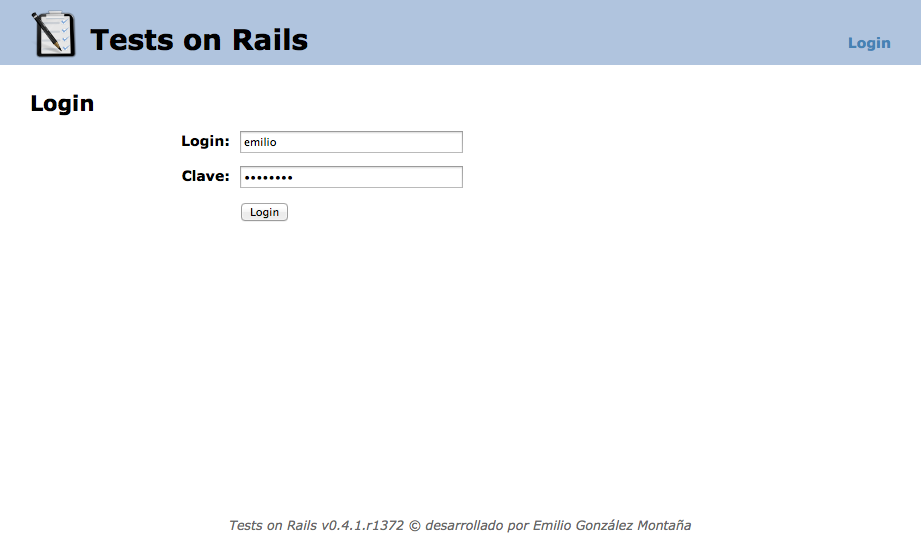 Users can be added easily: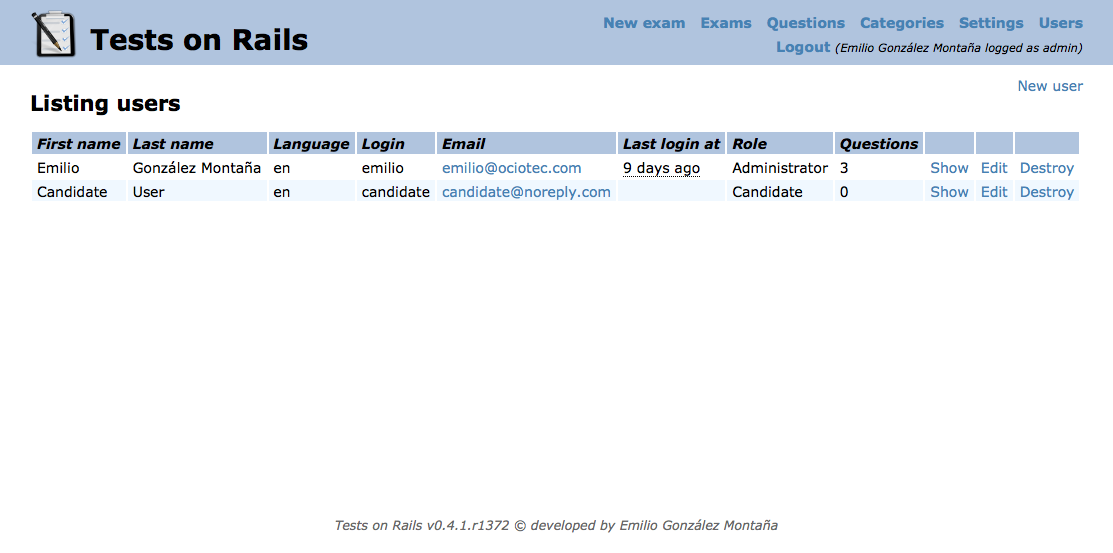 Customization¶
The settings can be edited from the application itself: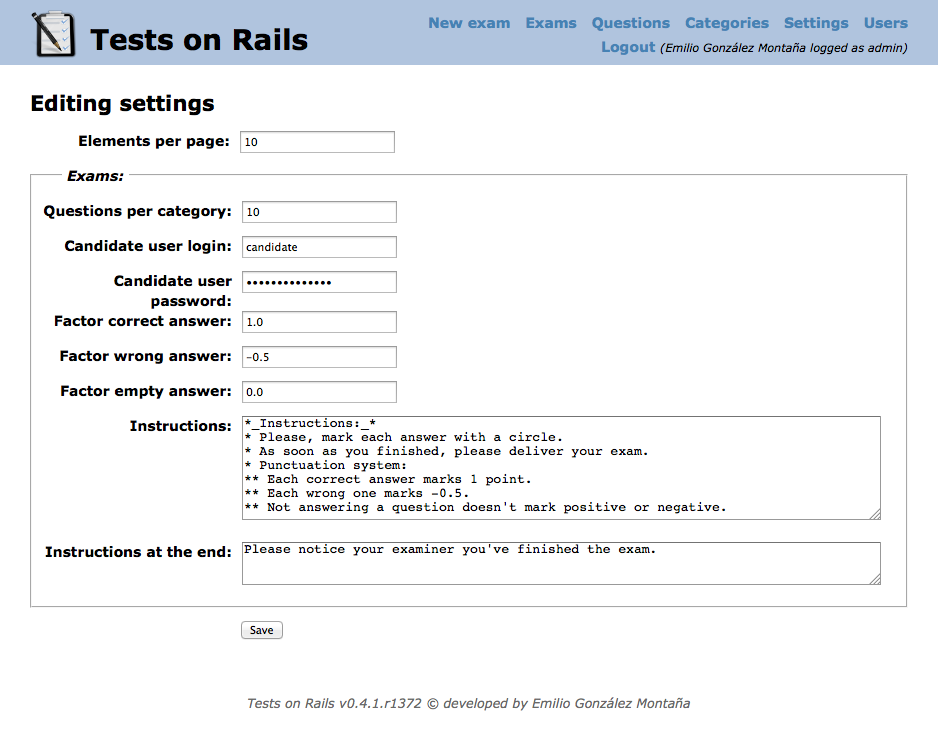 Installation¶
It's just a Ruby on Rails (Ruby on Rails installation is not explaned here) application, download it and then:
Generate a config/database.yml (one example is provided).
Configure unicorn to serve the application on config/unicorn.conf.rb (one example is provided).
Create and migrate database:



rake db:create
rake db:migrate


Run the unicorn server:



unicorn_rails -p 3000

A default user admin is created with password admin.