Defect #1261
SPs Burndown Chart is rendered incorrectly
---
Description
Hi,
At the end of sprint, when it show zero, the line should also point zero, but now it point some non-zero value. Please see the image. Is it maybe caused by moving unfinished User Stories to the next sprint?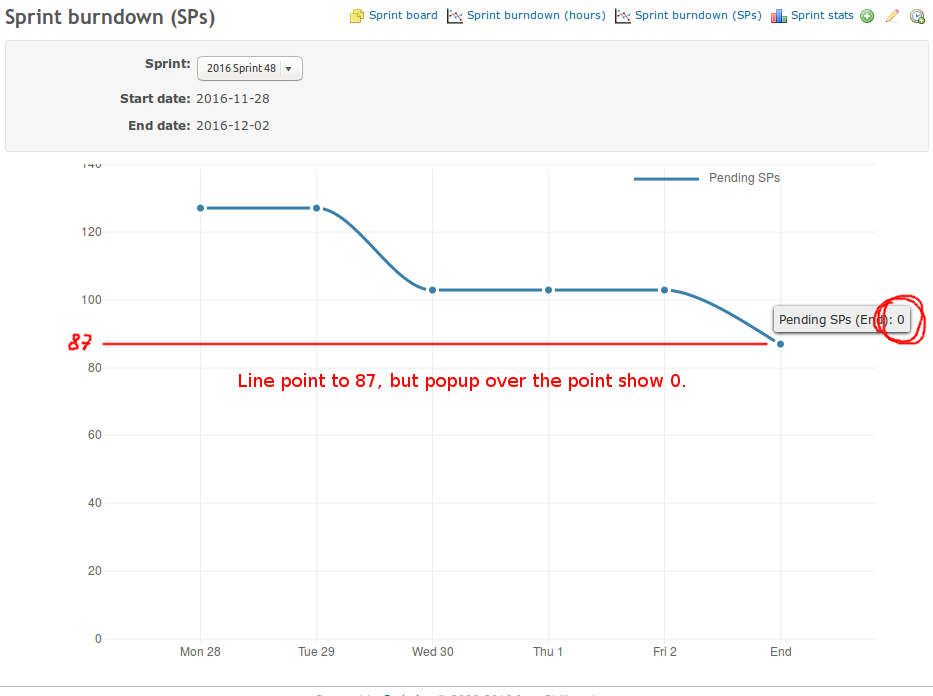 ---
Files
---
Target version set to Scrum v0.16.2
Sprint set to Sprint 32
Source changed from Development to Customer
The label has an error (0.0 pending SPs value is fixed and it should use the actual value).
Status changed from In progress to Resolved