Defect #1608
Blocked custom field value not showed
---
Description
Blocked tag is not showed in sprint panel:
Previous version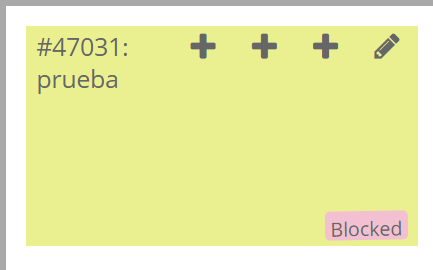 From 0.23 version: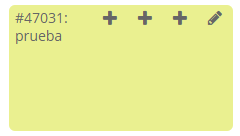 There is a workaround using rendering settings: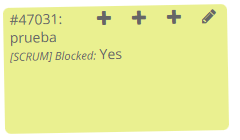 but it will be great to recover this functionality:
---
Files
---
Status changed from New to Rejected

Since Scrum v0.21.0 (#1566), blocked is presented as an icon, not as a mini-post-it...
Are you sure you're using Scrum v0.23.0? Maybe you're using customized CSC files?
Take a look to current version of the plugin blocked issue rendering: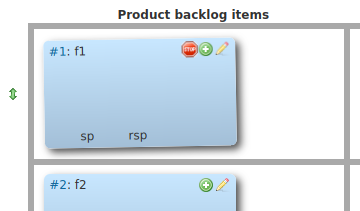 Taking into account the related user story identified by Emilio González Montaña, it seems that it is a CSS problem, related with "icon float-icon icon-blocked". I will check it.